About
International Conference on Embryology focuses on human embryology and aims to provide an up-to-date source of information on a variety of selected topics. .The conference will be organised on the theme of Exploring the Novel Research & Techniques in Reproductive Health, this conference is going to be held during November 02-03, 2017 at Chicago, USA. Embryology is a branch of science deals with the morphological aspects of organismal development. The genomic and molecular revolution of the second half of the 20th century, together with the classic descriptive aspects of science that allowed greater integration in our understanding in many developmental events. Through such integration, modern embryology helps to provide practical knowledge that is applied to assisted reproduction, stem cell therapy, birth defects, fetal surgery and other fields. The conference organized into three sections, namely:
1) Gametes and infertility
2) Implantation, placentation and early birth, and
3) Prospects of embryology
International conference on Embryology will offer an exciting, & wide range of scientific program designed to engage high profile scientific international on topics of importance related to the Embryology. This conference will be the perfect occasion for the experts to share their leading edge knowledge on innovation and technology balanced by critically important insight into their practical application. The conference will also feature over scientific poster presentations, a large trade exhibition and a packed social program providing an excellent opportunity to learn, network and exchange ideas. This conference focus interest to all fertility and reproductive experts including Andrologists, embryologists, Consultants in reproductive medicine Counsellors, Gynaecologists, Reproductive biologists, Reproductive nurses, biology and medical students, clinical embryologists, laboratory researchers and anyone who wishes to know more about recent advances embryology
Target audience:-
Embryologist

Gynecologists

Andrologists

Urologists

Clinical embryologists

Clinical scientists

Scientists

Researchers

Reproductive biologists

Reproductive nurses

Biology and medical students

Laboratory researchers

Consultants in reproductive medicine counsellors
Allied Academic Publication is an amalgamation of several esteemed academic and scientific associations known for promoting scientific temperament. Established in the year 1997, Andrew John Publishing Group is a specialized Medical publisher that operates in collaboration with the association and societies. This publishing house has been built on the base of esteemed academic and research institutions including The College of Audiologists and Speech Language Pathologists of Ontario(CASLPO), The Association for Public Safety Communications Officials of Canada (APCO), The Canadian Vascular Access Association (CVAA), The Canadian Society of Internal Medicine (CSIM), The Canadian Hard of Hearing Association (CHHA), Sonography Canada, Canadian Association of Pathologists (CAP-ACP) and The Canadian Association of Neurophysiologic Monitoring (CANM).
Welcome Message
Greetings From Allied Academies!!!
It is with great joy and delight that we welcome you all to International Conference on Embryology during November 02-03, 2017 at Chicago, USA. The conference will be organized on the theme of "Exploring the Novel Research & Techniques in Reproductive Health".
Achieving consistently good results in human ART requires a strong foundation in the fundamentals of the basic science and key approaches at every step in embryo lab.
The field of Embryology have not only helped the development in different fields in science and technology but also deals with infectious disease and infertility and contributed towards the improvement of the quality of healthcare to a greater extent. All this has become possible with different discoveries and inventions leading to the development of various applications.
Embryology conference main aim is to provide current information of obstetrics and gynecology in order to treat and manage to promote women health. Future Generation tiles a platform to globalize the research by installing a dialogue between industries and academic organizations and knowledge transfer from research to industry.
This conference will offer clinical embryologists, reproductive biologists, IVF specialists from across the world. An ideal opportunity to pursue continuing medical education, to learn about recent advances, likely future developments and potential research avenues, and to exchange scientific ideas and experiences in our field all within a unique environment.
This is an excellent opportunity for delegates from the universities and institutes to interact with the world class scientists.
The conference will be held at Doubletree by Hilton Hotel which is located in Chicago, the capital of USA. The city provides an excellent meeting place with easy access from all over the world
Hope to see you soon.
Regards
Program Coordinator
Embryology 2017.
Sessions/Tracks
Track 1: Fertility and Conception
Fertility is the natural ability to produce offspring. As a measure, fertility rate is the number of offspring born per mating pair, individual or population. Population growth is estimated by fertility, mortality and migration rates. Fertility is the main prime determinant of population growth, which is highly associated with family planning, literacy, urbanization, and expansion of health system. In many part its level is more than twice the replacement level. A significant decline in fertility mainly in the urban setting has been reported over the past decade. Total fertility rate was relatively low. However, there were a significant number of births among adolescent women. Improving and sustaining access for reproductive health care for young women is highly recommended. Before starting an in vitro fertilization cycle, some women need help to ovulate and the use of growth hormone therapy may help these women. This main aim to reduce the use of gonadotropin therapy to stimulate ovulation, a hormone which can cause multiple pregnancies. The review found no evidence that growth hormone helps improve birth rates in women who are undergoing ovulation induction prior to in vitro fertilization. However there is some evidence of increased pregnancy and birth rates in women who are considered poor responders to in vitro fertilization.
Track 2: Placentation
Placentology evolving rapidly to our understanding of the molecular, cellular and epigenetic mechanisms which underlying normal placental development and placental pathophysiology is rapidly increasing and the making opportunities in prediction, prevention and treatment of this condition are expanding likewise. It is the only relatively recently that attention which has been directed to studies of the uterine side of the placenta to look for possible defects that mightexplain otherwise unexplainable pregnancy complications. Preeclampsia and intrauterine fetal growth retardation are the two such disorders in which new information has come to light by study of placental bed biopsies and occasional caesarean hysterectomy specimens. It will be less easy to apply these techniques to such problems as spontaneous abortion and antepartum hemorrhage, but reemphasizing what should be the self-evident importance of the establishment and development of the uteroplacental blood supply might help reorient thinking about these and other important complications of pregnancy. Fresh thoughts are required too about etiology and history of ectopic pregnancy, not so much as its own sake but more because of what it tells us about the nidation and placentation in general. It is now become difficult to insist on stringent criteria for endometrium in human gestation, with all that this implies for the woman under investigation for infertility.
Track 3: Implantation
Implantation takes place, when ovulation and fertilization occur. Implantation happens in early stage of pregnancy when the fertilized egg (zygote) travels down the fallopian tube to the uterus and attaches to the epithelium or uterine lining. It takes about 8 to 10 days for the fertilized egg to reaches to the uterus. During this time, it develops into a blastocyst through different stages of transformation beginning as a single cell dividing into 150 cells with an outer layer the trophoblast, a fluid-filled cavity the blastocoel, and a cluster of cells on the interior the inner cell mass. The tiny ball of cells is about a size of a poppy seed. It attaches to the epithelium during 4th week of gestation. Once it is firmly adheres, this is called as an embryo. The embryo then again divides into two parts which will become the placenta and the fetus. An ultrasound done during the 5 to 6 weeks of gestation period that may show the amniotic sac and yolk sac, which are forming during this time. The amniotic sac is where baby will develop. The yolk sac will later be incorporated in a baby's digestive tract. This ultrasound confirms that implantation has taken place.
Track 4: Early Birth
Complications from the premature birth are to blame for the deaths of a third of the babies who die before their first birthday, As according to a new study on infant mortality, the study also shows that black women are more likely to lose their first babies to death as if they give birth in their late 20s rather than as teenagers. Both findings are contrary to conventional wisdom about the causes of infant mortality and its relationship to the teenage pregnancy. As pregnant women with periodontal disease are more likely to deliver a premature baby, we have made significant progress in learning that how to keep premature babies alive and well, but still there is less research that helps us to learn what causes premature birth. A Little progress has been made in improving the long-term health of the extremely premature babies and with pre-term births on the rise across Europe, rates of serious disability are more likely to increase. A decade of advances in medicine mean more babies are born at between 22 and 26 weeks gestation manage to survive, but the rates of severe health complications remain as high as they were in 1995.Important growth and development happens throughout pregnancy.
Track 5: Embryo-Lab Quality
Designing an IVF Laboratory requires experts skill and training. ART Laboratory is a resource for infertility and reproductive professionals. IVF Laboratories has become an integral part of all infertility and fertility clinics all over world. Infertility specialist planning for all to open new IVF units, setting up an ideal laboratory is the key to success in IVF. To design, built and setting up complete world class IVF center or lab it is important turnkey project and we need an expert to take care of it. While setting up a state-of-the-art IVF lab one need to keep in mind experience of Fertility specialists, Fertility embryologists and the scientists who are the key factors for the IVF lab. Needs help to plan and design lab space that best fit for clinic. Every lab has its own unique features. It is important to understand the type of work being done in the room and the work flow within the room. IVF lab design specialists will work to plan lab work flow and help best place hood, incubators and micro-manipulator. Setting up of ideal IVF laboratory includes IVF Lab Infrastructure.
Track 6: Cleavage Stage Embryo
Fertilization (IVF) program. In most of the IVF clinics around the world, this quality assessment a precise embryo quality evaluation is of paramount importance to sustain successful in vitro relies mainly on morphological evaluation of cleavage stage embryos. Embryologists should able to correlate with the features observed at the optical microscopes with the implantation potential of each particular embryo .To achieve this goal, many of the scoring systems are based on the morphological features of dividing embryo have been developed. These embryo classification systems are based on the evaluation of number of blastomeres, degree of fragmentation, the symmetry of the blastomeres, the presence of multinucleation and the compaction status. It is very important that the features that are related to the implantation potential are assessed accurately and similarly. The purpose for this is to illustrate morphological aspects useful for evaluation of the implantation potential of embryos. Cleavage stage embryos are ranges from the 2-cell stage to the compacted morula composed of 8–16 cells. After embryo reaches 8-cell stage, the blastomeres begins to show an increase in cell. Adherence of cell is due to the spread of intercellular tight junctions.
Track 7: Epididymis and Infertility
Approximately 13-15% of couples will encounter fertility problems during the reproductive life. Factors involving males are responsible for infertility in approximately 20% of couples and are contributory in another 30–40% of couples. This means that factors Involving males and infertility are implicated in more than 50% of the difficulties couples encounter when attempting pregnancy .Diagnostic tools and therapies to treat female infertility are relatively well developed. However, many of the causes of male infertility are considered idiopathic. The spermogram is accurately assesses male fertility through an evaluation of the semen quality, sperm concentration, motility and morphology. The normal spermogram values were based on the multi-centered population studies on fertile men. However, several men presenting normal spermogram values are diagnosed as idiopathically infertile. These men may present with post-testicular defects that result in ejaculation of spermatozoa with a normal morphology but with a sub-optimal fertilization Capacity. The epididymis could be particularly involved in a number of Pathophysiology's affecting the sperm maturation in some of these cases of male infertility.
Track 8: Mitochondria in IVF
Mitochondria play a vital role in oocyte functions and they are critical an indicator of oocyte quality. It is important for fertilization and development into viable offspring. Quality-compromised oocyte is correlated with the infertility, developmental disorders, reduced blastocyst cell number and embryo loss in mitochondrial dysfunctions plays a significant role. Increasingly, women affected with metabolic disorders such as diabetes or obesity and oocyte aging are seeking treatment in IVF clinics to overcome the adverse effect of metabolic conditions on mitochondrial functions and new treatments have become available to restore oocyte quality. A new technology has opened up new possibilities for therapeutic advances which will increase the success rates for IVF of oocytes from women with compromised oocyte quality. Among this, the major mitochondrial functions are the production of adenosine triphosphate (ATP) to provide energy. Compared to mitochondria in the somatic cells, little is known about mitochondria in oocytes and in the preimplantation embryo but it is well known that the mitochondrial dysfunction in oocyte and an embryo plays significant role in infertility and in developmental abnormalities.
Track 9: Single Embryo Transfer
Embryo transfer refers the process of assisted reproduction in this embryos are placed into the uterus of a female with the intent to establish a pregnancy. This technique which is often used with in vitro fertilization (IVF), may be used in humans or in animals. Single embryo transfer significantly reduces the incidence of multiple pregnancies. Surprisingly, a case of heterotopic pregnancy experienced after a single embryo transfer caused by coincidental natural pregnancy during assisted reproductive technologies. An infertile woman, during her natural cycle transfer a single embryo which cryopreserved for 3 years found to be heterotopically pregnant. After an early and successful management with laparoscopic right salpingectomy, finally reached at full-term vaginal delivery.
Track 10: Embryo Culture System
Embryo culture confers different stages of embryogenesis at embryo transfer. The main stages at which embryo transfer is performed are cleavage stage or the blastocyst stage .Embryo culture until the blastocyst stage gives a significant increase in live birth rate per embryo transfer, but also gives a decreased number of embryos available for transfer and embryo cryopreservation, the cumulative clinical pregnancy rates is increased with cleavage stage transfer. Transfer day 2 instead of day 3 after fertilization will have no differences in rate. Embryos culture can be performed in an artificial culture medium or in an autologous endometrial co culture. With artificial culture medium, there either be same culture medium throughout the period, or a sequential system will be used, in this embryo is sequentially placed in different media. Artificial embryo culture media contain glucose, pyruvate, and energy-providing components, as the addition of amino acids, nucleotides, vitamins, and cholesterol improve the performance of embryonic growth and development. Methods to permit dynamic embryo culture with fluid flow and embryo movement is also available. A new method in the development uses the uterus as an incubator and naturally occurring intrauterine fluids as culture medium by encapsulating embryos in a permeable intrauterine vessel. IVF culture media was unable to identify a specific media that was superior in terms of pregnancy outcome. Low oxygen usage concentrations of 5% rather than about 20% in the atmosphere is shown to increase live birth rate to a relative probability of 1.24, without any evidence of increased risk for multiple pregnancies, miscarriages and congenital abnormalities.
Track 11: Oocyte and Embryo Vitrification
Vitrification is a technology used in the embryo and egg freezing process so that they can be stored for later use. This technology has many uses outside of fertility care with egg and embryo freezing, it allows something with a crystalline structure to converted into something very smooth. Cryobiology has come up with 2 methods that work well with human embryos, slow freezing and vitrification. Oocyte vitrification is followed by intracytoplasmic sperm injection leads to lower embryo developmental competence compared with when used fresh insemination methods. However, pregnancy and implantation rates become higher when embryos are transferred into a more receptive endometrium, free of the adverse effects of gonadotropin. Moreover, the freeze-all method leads exceptional clinical outcomes. Preservation of female genetics is currently done by primarily means of oocyte and embryo cryopreservation. This field has seen much progress in history, progress predominantly driven by research in humans, mice and cows. Two basic cryopreservation techniques rule this field controlled & rate freezing, the first to be developed and vitrification, which, in recent years, it has gained a foothold. While much progress has achieved in human medicine, the cattle industry and in laboratory of animals. Preservation of female genetics can be done by the preservation of germplasm (oocytes and embryos).
Track 12: Quality Management in ART
Quality Management in ART: This is easily adoptable ways to implement and improve formalized quality management systems. Essential to achieve the best practices and maintenance of formal regulatory certifications & together to know how experienced opinion leaders operating in key areas worldwide. The primary regulations in the ART field, with attention to quality management demands and the links specific requirements to practical steps for implementation.
Unlike most medical laboratories that play a diagnostic role, laboratories for assisted reproductive technologies, an ART laboratories, are involved in the treatment of infertile couples. Handling human gametes and producing human embryos in order to achieve much sought of pregnancies form the key tasks of an ART laboratory. The impact of the activities and possible risks makes it necessary to ensure the safety and reproducibility of all methods. To achieve and maintain the highest level of patient care and highest success rates, a quality management system should be implemented. Several guidelines, compiled by professional associations of ART experts, official international standards and quality management models have been developed and issued and will be applied. Irrespective of the choice, establishing a quality management system in an ART leads to a huge amount of additional work and it requires a lot of investment in all kind of areas. However, due to increased standardization and efficiency of all procedures as well as improved transparency and trace ability of all actions performed, the quality of service provided by the ART will improve substantially and the effort will be worthwhile.
Track 13: ART Success: Evidence Based Medicine
Assisted reproductive technology (ART) refers to treatments which involve handling eggs and sperms or embryos outside the body this includes IVF and a few of its variations. These procedures which are usually paired with fertility drugs are to increase success rates and at about 22% of ART procedures result in the birth of a baby. ART procedures are medical procedure, expensive and have side effects. When more than one embryo is placed in the uterus, there is a possibility of a pregnancy with multiples if two or more implants successfully. But in case so far no long-term health effects have been connected to children born using ART procedures, and so many people with fertility problems, ART is the best way of having a biological child.
Track 14: Gamete Intrafallopian Transfer
Gamete intrafallopian transfer get involves a direct transfer of human gametes, sperm and oocyte into the fallopian tube. Its role in the treatment of infertile women with patent tubes has been established. Recent data demonstrate that a 34.4% clinical pregnancies are with the highest pregnancy rate achieved in infertile women is due to endometriosis or unexplained infertility. Gamete intrafallopian transfer (GIFT) is the tool of assisted reproductive technology against infertility. This technique allows fertilization to take place inside the woman's uterus. With the advances in IVF the GIFT procedure is used as less as pregnancy rates in IVF which tend to be equal or better and this do not require laparoscopy when the egg is put back. It takes average of 4 to 6 weeks to complete a cycle of GIFT. Firstly, the woman should take a fertility drug to stimulate egg production in the ovaries. Then doctor will monitor the growth of the ovarian follicles, and then once they are mature, the women get injected with Human chorionic gonadotropin (HCG). The eggs will harvested approximately 36 hours later & mixed with the man's sperm, and get placed back into the woman's Fallopian tubes by using a laparoscope.
Obstetrics & Gynecology is the most complete and reliable source of information on current developments in women's health care. According to population projections from the U.S. Census Bureau from 2010 to 2050 and published age-specific prevalence estimates for bothersome, symptomatic pelvic floor disorders and pelvic organ prolapse, the number of women with uterovaginal prolapse is expected gradually to increase from 3.3 to 4.9 million from 2010 to 2050. Whereas complete vaginal eversion is obvious, lesser degrees of prolapse and the presence of enterocele are more difficult to discern and require careful evaluation of all anterior, posterior, and apical compartment defects. Also, associated functional abnormalities, whether concurrent or potential, must be properly explored, evaluated, and discussed with the patient.
Market Analysis
Embryology Meetings Market Analysis Reports | USA Allied Academies
Market Analysis – Embryology 2017
Embryology has become an important research area for studying the genetic control of the development process, its link to cell signaling, its importance for the study of certain diseases and mutations, and in links to stem cell research. As defined by WHO, infertility is a complex pathology that requires appropriate investigation and treatment. One of the most effective treatments is IVF and its related technologies these techniques cannot be replaced by other procedures and have resulted in the birth of more than 6 million babies throughout the world.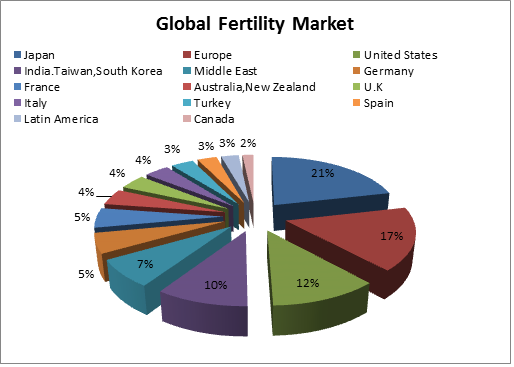 Glance at Market of Embryology:
The world's leading Embryology market has attracted the rising use of intra-cytoplasmic sperm injection (ICSI) for the treatment of infertility. The report in Human Reproduction shows that while ICSI use has leveled off in some regions, its use is approaching 100% of assisted reproduction cycles in the Middle East and a few countries in other regions, despite the fact that ICSI was developed for the treatment of male infertility, which is a factor in around 40% of couples seeking fertility treatment.
The global fertility testing devices market is broadly categorized into ovulation prediction kits and fertility monitors. The fertility monitors segment includes saliva-based monitors, urine-based monitors and others. The ovulation prediction kits market held the larger share of the global fertility testing devices market in 2015. However, the fertility monitors market is estimated to grow at the higher CAGR from 2015 to 2020. The average cost of in vitro fertilization in the U.S. is currently about $11,000 to $12,000.
Statistics which shows growth in importance of Embryology

:
Infertility is one of the major concerns in the world. One out of six couples in the world suffers from some form of infertility. About 10% women aged 20-44 suffer from infertility. There are various causes for infertility which include physiological (20-30% cases), some cases include genetically induced disorders whereas sometimes it may be self-induced as in case of contraceptive surgeries. The market is driven by rising awareness amongst couples, a strong and developed health structure in developing nations, low cost treatment options available, and rise in the new methods like in vitro activation and surrogacy.

The testing and treatment market is growing at a faster rate in males than females. The earlier social taboos among men regarding male fertility have been declining, leading to increase in the male infertility testing and treatment market.
Major Universities Supporting Embryology are:

Indiana University School of Medicine

University of Illinois College of Medicine
Florida State University College of Medicine
Stanford University School of Medicine
California North state University College of Medicine
University of Alabama School of Medicine
Australian National University Medical School
Griffith University School of Medicine
University of Queensland School of Medicine
Australian National University
Major associations supporting Embryology are:
Human Fertilization and Embryology Authority (HFEA)

American embryo Transfer Association (AETA)
International Embryo Transfer Society (IETS)
Canadian Embryo Transfer Association (CETA/ACTE)
Breed Associations-Canadian Embryo Transfer Association
European Union Tissues and Cells Directives (EUTCD)
Societies and Organizations supporting Embryology are:
British Society for Developmental Biology (BSDB)

International Society of Stem Cell Research (ISSCR)
International Society of Developmental Biologists (ISDB)
International Federation of Placenta Associations (IFPA)
Japanese Society of Developmental Biologists (JSDB)
Teratology Society (TS)
Alex's Lemonade Stand Foundation
Alliance for Aging Research
Alliance for Regenerative Medicine
ALS Association (Amyotrophic Lateral Sclerosis Association)
Alpha-1 Foundation Colleen M. Murphy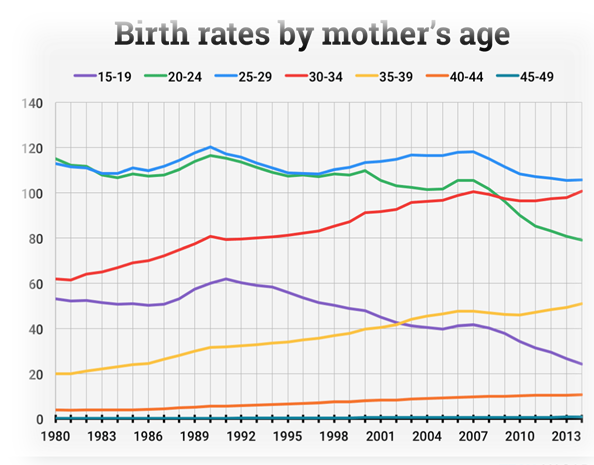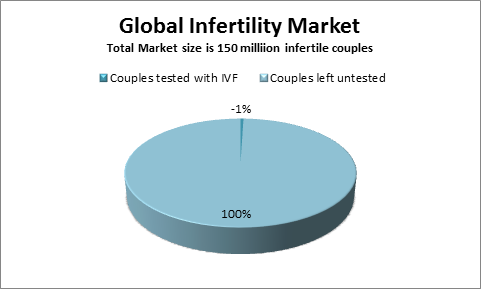 Fertility Rates: A Comparison
Growing market awareness about fertility is likely to help to create a market of 665 clinics in 2015 and about 1,260 in 2022.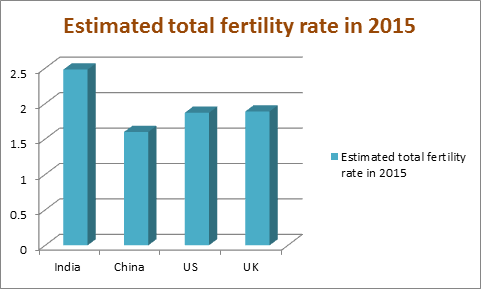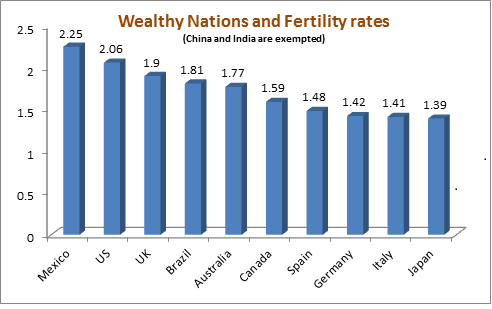 According to data available with healthcare private, although infertility affects nearly 28 million couples seeking children, only 1 per cent of them are seeking treatment. The total demand for IVF cycles, primarily used for treatment of infertility, was 100,000 in 2015 and is expected to touch 260,000 by 2020.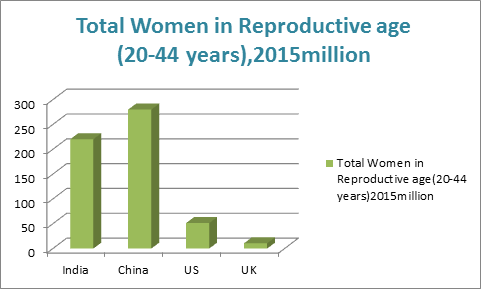 Why to attend?
Embryology 2017 conference fuels innovation and cutting-edge fertility research that has the potential to positively impact outcomes for couples to further increase the success rate. With the advancements in microscopy during the 19th century, increasing numbers of biologists examine the embryo and see changes as it moved through the different stages of development. Eventually the theory of preformation was abandoned in favor of epigenesis concept. Aside from this, much of the early work into embryology was performed by other great Italian anatomists. A new lease of life was breathed into the field of embryology after the 1950s when the DNA helical structure was discovered. This increased knowledge in the area of molecular biology which led to the emergence of developmental biology. Developmental biology examines the correlations between genes and morphological changes that occur in the embryo.